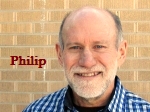 Personal service is important to me!

The Handymen is a family business, not a large faceless corporation or franchise. You can be sure that you will receive the same great customer service and excellent quality of work that has had customers coming back for 38 years.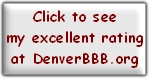 I welcome referrals!
If you know someone who would appreciate the services I provide, please pass my name on to them or contact me and I will be glad to give them a call.
I always appreciate referrals!
The Handymen
2164 South Yates Street
Denver, CO 80219


Testimonials:

Tell me what you think of my service:




**********

Great job on trading out all of my indoor light fixtures. No mess. Great price.

Julius Zsako

**********

Excellent service with great results. Personalized service. Excellent resource for seniors.

Anne H. Skelly

**********

Philip,

I appreciate your ability to handle a variety of jobs at my place. Your fee is reasonable. You are efficient and knowledgeable as well as skilled and intuitive! I am always amazed at what you can do and how quickly you get things done! Thank you!

Linda McCarthy

**********

Philip,

Originally I was concerned about your hourly rate which seemed a bit high. However, you worked so efficiently and completed everything on my list so quickly that I quickly realized price was not an issue. Will contact you for my next list of "to-do's".

P.S. Will also refer you to others.

Kathleen A. Batson



**********


Philip is professional and experienced. He knows what he is doing, so works fast. He fixed five nagging issues for us in under two hours - it would have taken us days. He is polite, quiet, and non-judgmental! He saves you money on both parts and labor. He loves his work and customers!

Eve McDonald

**********


Superb, fast response. Great suggestions and reasonable fees. Have used Philip for many years on big, medium and small projects.

Sam Guyton

**********


- Prompt
- Works quickly
- Returned at no charge to replace a defective shower head that we had supplied.
- Good range of services.

Madeline White

**********

Thank you so much!!

Excellent job, totally happy with your service.

Michelle Nelson



**********

Enjoying my new BBQ shelter. You did a good job assembling my BBQ shelter. Keeps the grill dry when it rains. You did a good job. Thanks again!

Gary J Brunson

**********
We've called The Handymen for many years for a variety of repairs and fixes. Philip is always prompt to respond and schedule service. He is professional, knowledgeable, efficient, personable and above all honest. I've recommended The Handymen to friends and will continue to do so.

Susan Smerdel

**********
I was very happy with your service, especially how you fixed my window hardware, and how you saved me money and used your brains to solve my problem. Your service was very reasonable.

Thank you Philip.

Diana Carter



**********


Philip,

Thank you for accomplishing our growing list of tasks to maintain order at our house,

We so appreciate your work, problem-solving and reliability.

Our best to you,

Dick Spriggs and Elizabeth Sparkman



**********


Courteous, trustworthy, and efficient!

Eliza Buyers

**********
Very Satisfied. You are very professional, not many tradesmen are.

Joanne L.

**********
Very reliable and professional work at a reasonable cost.

Sue Schaefer

**********


All was great! Thank you.

Sam Guyton

**********
A professional service with excellent outcomes. Very easy to work with. I recommend especially for seniors.

Anne H Skelly



**********


Excellent service! Reliable timing. Projects turned out perfect. Quick, priced fairly.

Arazu Wanna

**********
Philip was very prompt. Did an excellent job. The cost was reasonable. Would recommend him to anyone.

Larry Keller



**********


Philip is efficient. He gets the job done in record time and always perfectly.

I would highly recommend The Handymen.

Dorene Grout



**********


You were quick to take care of our exterior door handle install. A great job as you were courteous, efficient and fair. You are at the top of our list if we need anything done.

Thank you and God bless.

Bill Crawford

**********

Philip is a remarkable professional. He is extremely organized and he is capable to resolve any type of issue. Please do not hesitate to use his services.

Cecilia Golan




**********


Dear Philip,

Thank you for your work for us over the past two years. When our list reaches critical mass or involves an urgent task like raising the couch today - we know that you will arrive with solutions.

With our appreciation and gratitude,

Dick and Elizabeth S.

**********
Responsive, quick and excellent work - can't be better than that.
Allyson Kissell

**********
Thank you, Philip, for the amazing job hanging our light fixtures and mirrors. You were quick, thoughtful, thorough and patient with my kids running around the house. Thank you for all that you do to make my life easier.

Jenny Wiggs



**********


You performed an excellent job installing my blinds and rod and drapes in my townhouse at a reasonable cost.

Thank you,

Gary Brunson



**********


Philip does a great job for us. Takes care of a lot of small headaches and some big ones too!

Eric Schulteis



**********


I just wanted you to know how pleased I am with the work you did at my home. You told me beforehand what you could do and what you preferred not to do. You work very fast and do good work. I had you do a lot of different repairs and all were done well. Your charges are very reasonable compared to other handymen in this area. You were friendly but did not engage in random conversation in order to spend your time working.

I strongly recommend you to anyone needing handyman repairs.

Thanks for several jobs well done.

Sincerely,

Bob Shields

**********
Punctual, earnest, polite, hard working... I have always been satisfied with your work.

Rebecca Barry

**********
Philip has been a godsend! He has helped tremendously with a number of small jobs around the house that otherwise would not get done. He is prompt, courteous and efficient. Thank you Philip!

Sue Piercy

**********
We have relied on Philip's professional expertise for all of our household repairs and improvements over the past 10+ years. Regardless of the type of project, the quality of service has been outstanding. Philip is consistently knowledgeable, helpful and dependable. We highly recommend The Handymen!

Thank you!

Laura Fowles



**********


Dear Philip,

I can not thank you enough for fixing those bifold doors in our pantry. They are working perfectly!

Thanks again,

Kim S.



**********


Thank you for your wonderful service. It is a wonderful benefit for homeowners, especially seniors!

Anne H. Skelly



**********


Philip did a great job installing my medicine cabinet. I would recommend the Handymen service to my friends. Philip is dependable and courteous and he sent a thank you card. He is well organized.

Gary J Brunson

**********

As a first-time customer who has used a couple of other handyman services, I was very pleased with the time-efficient way Philip accomplished my to-do list (caulking, repainting peeling paint on window sills, fence repair and painting, door adjustments on exterior doors. I'll be a repeat customer!

A. McGuire



**********


This gentleman is very professional, also quality of work exceptional. I highly recommend The Handymen.

Jerry Natividad



**********


Arrived promptly. Completed several repairs in an efficient manner. Supplies were discussed ahead of the visit. Will definitely call him again.

Madeline White



**********


Efficient quiet worker - always an excellent result.

Becky Barry



**********


Philip has done well at fitting his services to my particular needs.

William Dean

**********

Our handyman Philip Faustin has made an amazing difference in our lives. So far he has fulfilled three lists of tasks - from fixing a balky screen door needing a new wheel to installing an iron ladder (drilled into concrete) as a basement egress. When he needs to shop for materials, he comes back quickly and efficiently completes the job. We appreciate Philip's know-how, reliability and cheerful manner!

Dick Spriggs and Elizabeth Sparkman



**********


Dear Philip,

We are always pleased with your work for us and it has been several years.

You are honest, hard working, and thorough! We have referred you to several people.

Thanks!

Marj & Bill Soldan



**********


As always, I was happy with your work.

Jean Hale

**********

Philip has been helping me with various household and outdoor problems for several decades and I have never been disappointed in his work. He is imaginative, independent, neat, efficient, and competent. I absolutely recommend him.

Joan Iseman



**********


Phil was outstanding. We have a daughter with special needs and her therapy swing broke on Easter Sunday. Phil replied to us on the holiday and repaired it the next day. He was fast and his price was fair. We will use Phil again and highly recommend him!

Kevin and Maureen Bennett



**********


Philip,

You are always so timely and professional. You get to work right away and always to my complete satisfaction.

Thank you!

Dana Dorfman



**********


Philip-

Thank you so much for your excellent service. You were very professional, on time, and very efficient. We look forward to your help in the future.

Kate Strunk

**********

Super reliable and gets the job done! Always gives an honest and thoughtful estimate of his work and also knows when a project is outside his scope and a specialist needed.

Eliza Buyers



**********


Excellent, detail oriented, neat and clean work. Pleasant manner, efficient and timely.

Terry Biddinger

**********

Philip ("The Handymen") is consistently thorough, well-organized & efficient! We have relied on his work for over 20 years for large & small projects. I highly recommend him with absolutely no reservations, and high recommendation!

Susan McKee



**********

Good work! - A conclusion I reached after personal inspection.

William Dean

**********

You were fabulous and I am spreading the word.

I like the way you scrutinized the problem and came up with a creative solution just like that! You will hear from me again! Thank you.

Lois Kahn

**********

It was excellent. Everything was repaired within a perfect time. Minimal direction was provided. Price was very clear and provided over the telephone and minimum hours too.

We will definitely call you again.

Cecilia G.

**********

Excellent, reliable and highly professional.

Cynthia Prien

**********

Philip: Thank you for your fast response, efficient service, and quality work. It is very comforting for Wilhelmina and I to know you are always ready to assist us with repair work and maintenance. Excellent job (as usual) with the caulking, toilet, etc. We are ALWAYS grateful!! HAVE A WONDERFUL HOLIDAY SEASON!!

George Beech

**********

We have relied on Philip as our handyman for over 20 years. He is consistently punctual, knowledgeable, efficient and effective. He is also honest and trustworthy. We value his professional, outstanding service and highly recommend him to others.

Susan McKee

**********

Everything you did for us looks great! Just what I've grown to expect from you.

Thank you!

Joan Iseman

**********

I appreciate that you are always on time, you return calls as soon as you can, you do good work, very trustworthy in my home and yard. Philip the handyman has been doing many miscellaneous jobs for me for many years.

Jeannie Boone

**********

Philip,

Thank you so much for all of your help with the microwave and garbage disposal.

Appreciate it.

Elen R.

**********

Awesome! Fantastic! Very speedy. Always done right!

Sarah Sheiner

**********

Excellent! You are honest - very important. You are dependable - here as promised. And FAST! I really appreciate how you blaze through every project. You never stretch the time (honesty again!) and I would add - INCREDIBLY GOOD, TRUSTWORTHY, everything done so well! You have skills!

Mary Nelson

**********

I like your work and your services.

Jean Hale

**********

Gutter cleaning. You were on time, polite, very accommodating. Good job.

R. Driscoll

**********

Philip went above and beyond to fix and patch an opening in our roof. He was fast and efficient and helped me check off my "to do" list while my husband was out of town. I would happily hire him again. Thanks, Philip!

Jenny Wigg

**********

Philip provides excellent service and craftsmanship. He is always on time and it is great to work with him.

Thank you Philip for being so dependable.

Lisa and Jonathan



**********


Philip has worked on various projects for me well over 25 years. I have 5 properties and he keeps all of them in excellent shape. He is unquestionably the best . Fast and efficient and always on time.

Bob Tice



**********


Philip,

I very much appreciate the work you did for us and the timely manner in which it was done. It is very rare to find service as professional and to the point as yours. Thank you for your professionalism, effort, and respect for our time. We will certainly call you the next time we need handyman services. Best of luck to you!

Kyla Fant



**********


Philip is extremely professional, skilled, efficient and friendly. We have used his services twice in the past and will continue to do so in the future. Hiring him to help us out was a great decision and took a huge load off our shoulders.

Andy & Kady Lanoha





**********


Phil,

I can't imagine what I would do if you weren't available to me. Many times I need information but as I age, it's really nice to have someone who can do things that I can no longer do.

Thanks!

Jan McNally



**********


Philip -

Thank you for completing the work for me. You are efficient and pay attention to detail. Don't forget, I'll be in touch for all of the outside jobs we discussed.

Take care and be safe out there!

Darla Goehring



**********


The Handymen has been our "salvation" on a

wide

range

of issues for over 20 years. He is

always

honest, dependable, and great at figuring out solutions to our issues. He works

FAST

and very well on every call.

Alana Mansell & Jane Johnson



**********


Prompt, reliable, and of course, excellent work!

Martha Friedrich



**********


Philip is the absolute best! He works on projects in a very reliable, efficient and timely manner. He is prompt in returning calls and scheduling appointments. He saves the day for us regularly on fix-it jobs and home improvements. I don't know what we'd do without him.

Kathleen M.



**********


You did a great job - very professional in every way - repairing damage to the side of our garage. Thank you.

Sally Kaesemeyer



**********


Fantastic!

Thanks,

Nancy H.



**********


Prompt. Efficient. Reliable. Superb work. Reasonable fee. Knowledgeable in many areas. Pleasant. Cheerful. Honest.

Have used The Handymen for many years. Would not go anywhere else.

Sam and Jean Guyton



**********


You are reliable, courteous, neat, professional and your prices are excellent.

Thank you for all of your service and look forward to more in the future!

Eliza Buyers



**********


My family and I always say Phil is prompt, fast and does quality work. We've used his help for decades.

Sally Beatty



**********


You are on time, efficient and competent.

You are an easy person to have in the house.

We love your service!!

Becky and Warren Saslow



**********


Philip: I will continue to refer people to you whenever I get the chance. I have greatly appreciated your dependability and honesty over the years. I feel very fortunate to have met you! So many thanks again.

Talk to you soon,

George Beech



**********


Philip did a great job at my house! He was prompt, efficient, careful to do a good job and very professional. His prices are reasonable. I will definitely recommend him to my friends and will hire him again in the future!

Karen Kay



**********


Philip -

You were fast, efficient, courteous, clean and professional. I also really value your insight into the various home repairs you have helped us with.

Thank you very much!

Kathy Nergaard



**********



Thank you so much for the work you did on the shower. So far so good - no leak!

I will be calling you to help with a few other things such as fixing the hole in the ceiling and one in the wall. I also need some caulking around my kitchen sink. You do great work and I appreciate it. I will tell everyone.

Wendy Cunniff



**********



Philip,

You are always the one I think of to take care of any number of issues I have with my home. Your work is the BEST! You are punctual, reliable, and you always provide expert service at a reasonable fee.

Thank you for being a person I can count on to take care of problems with my home.

Linda McCarthy



**********


Philip is professional, courteous and does a wonderful job.

Michelle Phillips



**********


Philip,

I can hardly remember when I didn't have you to rely on. Your work is of consistent high quality, you're reliable and honest. I also appreciate your modest rates (especially now that I'm retired). I truly appreciate all your help.

Jan M.



**********


"I can't say enough about Philip! We hired Philip to help us update a house we were preparing to become a new rental property. There was a LOT of deferred maintenance and updating that needed quick and expert attention. Philip was amazing! On time, very well prepared and equipped, courteous and clean, and very flexible! Our list of work kept growing as we saw his expertise and fast results. Philip can do just about anything, and at a very reasonable price. He will come to your house as a Handyman, and leave as a trusted friend. Do yourself a favor. If you have a list of things that need to be done around your house, get your list together and call Philip. You'll feel great to get it all done and this will be some of the best money you spend all year!!!
We will hire Philip again and again!"

Scott Palmer



**********


Philip,

Ceiling and brick looks great!

Ray



**********


Thanks for taking care of my mom. She is

so

thrilled with her new sink.

Michael



**********


Great work as usual. Thanks!
Denise C.



**********


Philip –

Great job on the gutter cleaning and cover installation. I appreciate your quick appointment time also.

I'm thinking of a few other projects around here that I can't seem to find time to get to…I may give you a call.

Thanks!

Kevin P.



**********


Dear Philip,

Thank you for your prompt attention! We sure appreciate knowing we can call on you when we need help with our household projects.

I hope you are having a good summer!

Lori H.



**********


Philip -

Thanks for all of your help. I truly appreciate your work and your dependability and honesty through the years.

Becky R.



**********



Thanks for all of your help. We so appreciate all you do every time!

Lori



**********


Excellent service! Very professional, fast, thorough.

I've already recommended you to several of my friends!

Vicky Sanders



**********


Philip,

Thanks for your great work installing our trellises on our brick wall. They look great. We appreciated your promptness and professionalism. You provide a much needed service. Thanks again!

Denise and Chris



**********


Thanks for a job well done.

Rosemary M.



**********


Fast & efficient -
You are now on my list as first call handyman.

Sharron



**********


Very good!
Reasonable price!

Audrey Himmelmann



**********


There is no doubt that the smartest, decision I have made recently, was to place a call to The Handymen (Mr Faustin). Having incurred extensive water damage to our basement family room, we were in need of a competent individual for the necessary repairs. We found this person in Mr Faustin. Most of my adult years I have been associated with the building trades and I have the greatest respect for a true craftsman. I found this in Mr Faustin.

Frank L Long



**********


Philip:

Thank you for the excellent service you performed at our home on. The plumbing job on the drains was top-notch! We definitely will use you again and soon. You arrived and worked in a timely manner and left the working areas CLEAN!!

Thank you!

Jack Brughelli



**********


Philip,

Job well done! I wish you had a clone in Texas.

Diane Cartwright



**********


Philip was extremely professional and amazingly efficient. I had a long laundry list of tasks needing done ranging from repairing drywall to replacing light bulbs in my vaulted ceiling. - Philip organized his work to make sure there was no downtime, and even recommended an electrician for a couple of items upfront to avoid incurring costs for him to diagnose the problem; I appreciated his honesty on that. In short, Philip made me wish I'd tackled these tasks a lot sooner because he did such a good job at such a reasonable price!

Krista Penn



**********


Philip was great! He did all the jobs in my house quickly & efficiently

Lisa Williams



**********


Very Good
Thank you

Theresa Darovec



**********


I think you are great!

Always on time, reasonable, quality work.

David Kolenc



**********


Very professional, knowledgeable and efficient. Were very happy to have a dependable person we can trust. Thank you Phil!

Akiko Akiyama



**********


Philip,

I think you are incredible! I have already passed your name and number on to three friends.

Thank you so much for such a professional and efficient job!

Kristen Lebkey



**********


Dear Philip -

I appreciate that you returned my phone call promptly and were able to install my bathroom cabinet when I was on a tight time crunch.

Sincerely,
Kristen Carlson
Homestead Farm II



**********


Our family has used Philip for household repair for almost 20 years. 7 households, everything from painting to cabinetry and plumbing. He is reliable, resourceful and inventive. We are always thrilled with the results.

Deb and Tom Beatty



**********


I think you do very good work. I know you did a great job when you installed the tile in the bathroom.

Betty Welch



**********


Thank you for your work. I really appreciate you. You are an answer to my prayers. Whenever I need some repair work done all I do is call you and you come and fix whatever needs to be fixed. So thank you. I am very satisfied with the work you do. I will recommend you to my friends and family. Thank you again.

Lupe Garcia



**********


I have been satisfied with all the work you have done for me and I have found I can depend on you - If you say you'll be here, you come on time and work efficiently and cheerfully - important to me. I have more jobs and I will call you when I am ready to have them done. I appreciate your service.

Sincerely,

Marie Brundidge



**********


Prompt
Efficient
Thorough

The Handymen have been taking care of our household repairs for almost 20 years. Their service is consistently outstanding.

Susan McKee



**********


Philip - I gave your name and number to several women at the Pilates studio where I teach. They need service and might give you a call. I'll pass on the brochures to them as well.

Thanks

again for your services at the Condo and making time over Christmas. -

MUCH

appreciated!! Talk with you soon!

George Beech



**********


I thought that your service was well priced and you did a nice job. You are courteous and show up when you were scheduled to. I will gladly give your name to anyone looking for a handyman.

Mary S.



**********

Outstanding!

Punctual

Reliable

Honest

Affordable

Neat (no mess left behind)

We have relied on the services of The Handymen for over ten years & highly recommend them.

Susan McKee



**********


I appreciated your patience and diligence in fixing my dripping water faucets - inside and outside. Also, you were very prompt in coming to help me. You are trustworthy and fair in pricing your work. I would definitely call you again.

Thanks.

Mrs. Betty Phillips



**********


Always very good and reasonable.

Sue Schafer



**********


You are fast, careful, pleasant - a real bargain.

Kellie Teter



**********


Excellent work, dependable and very reasonable.

Judy Napoli



**********


Professional, prompt, knowledgeable about different areas of repair at reasonable prices.

Janice Agron



**********


Your work has always been great - quickly done and well done. I'm usually surprised at how reasonable the charge is for all of the items taken care of on a visit of a couple of hours.

Jean Christie


**********


Excellent.

Extremely fast, friendly and courteous.

Barbara Hollon



**********


GREAT!!

An angel with tools.

Rachael Perkins



**********


Absolutely great!

Timely ... professionally done.

Helps find products, supplies & even out-dated hardware.

Has good ideas for repairs & makes them happen

Sally Beatty



**********


Best handyman we've ever had. He's trustworthy, knowledgeable, clean, quiet & fast.

Karen and John Hopkins



**********


Thanks for all your help over the years. You are always prompt & your work is professional as is your attitude. I've recommended you to several of my friends.

Diane S.



**********


I think your service is great - always on time - work done efficiently. Have used you since the 80's - always call you for my handyman jobs.

Roberta Van Dyke



**********


I thought it would cost a lot more because it looked like the whole fence was going to fall down.

You fixed it with 3 new posts and it looks like a new fence.

C. D. Hallett



**********


Philip,

After using your service for home maintenance for 4 occasions now, we have found a solution to painting, guttering, masonry repair, etc. You are a professional who takes pride in doing quality work! Your speed far exceeds any we have used previously. Thank you, and we plan to continue keeping a "Philip List."

Claude West



**********


PHILIP:

I have always appreciated your service, and will continue requesting you in the future.

WHY??

(1) RELIABILITY - you are always punctual, conscientious, and dependable - you always return phone calls and show up on time.

(2) HONESTY - you are a quality individual. a man of faith, sincere in your work, and price jobs fairly.

(3) INTEGRITY - you are a man of your word, who values customers and likes a job well done.

Thank you for your

work

and

friendship

!!
-George



**********


Always reliable, responsible, innovative, good value for cost, trustworthy, clean work professionally performed.

Alana Mansell
alanamans@aol.com



**********


I think you are prompt, thorough and always do a great job!

Lori Helmstetter



**********


Philip,

I was very happy with your promptness and your service. You were all business and that's what I like. I will use you again for anything I have that needs fixed. I have also told friends about you and will continue to do so.

Mavis Walz



**********


Arrived on time - were able to complete both plumbing and electrical installations in a minimal amount of time. I was very pleased with the installation of the quarter round floor trim - very professional work! I will definitely call you again for other projects.

Maurene Coyle



**********


Any work I have had done by Philip has been completely satisfactory. He is always pleasant, on time and works very fast.

Barbara Hollon



**********


Philip was timely, professional, worked quickly and efficiently and was trustworthy. He was worth every penny and I will hire him again.

Thank you Philip!

PS I will definitely hand out your brochures.

Kimberly Mazza



**********


Phil,

You've done many things for us since we moved to Colorado seven years ago. We sincerely appreciate that you return our calls promptly, that you complete our jobs with utmost efficiency, courtesy and professionalism. Always a job well done! Thank you!

Phyllis and Mohammad Sharif



**********


Philip,

You are a true professional. Honest, fair, dependable and on time. You get the job done. You do the job right. I will be calling you again and again.
Thank You!

Dave K.



**********


Efficient. Professional. FAST response. EXCELLENT WORK. HELPFUL. GOOD ADVICE. Accomplishes work expeditiously. FRIENDLY

Sam Guyton



**********


Always a high quality job done at a fair price.

Virginia Kracaw



**********


Fantastic

Bob Tice



**********


Happy with the job you did and the price was fair.

Will call you again when we need you.

Jack Peregoy



**********


Excellent always.

Sue Schafer



**********


GREAT! You are reliable, good price and do a great job! I also appreciate you saying NO - I DON'T DO THAT!

I recommend you.

Shirley Stovall



**********



Obviously, I would not continue to call if I was not completely satisfied. I appreciate your honesty and work ethic. The quality of your work is also excellent

Jan McNally



**********



Hi Philip -

Enclosed is a check with our thanks for fixing the fence. You're amazing!

Here is a list of the other repairs and projects....





Thanks again for your work on the fence.





Laurie F.



**********



Philip,





Thanks again for your prompt service.





I can't begin to tell you, in this day & age, how much I appreciate your work. You are always dependable, skillful, & honest.





I can't ask for more.





Thank you very

much

!



- George






I take pride in a job well done

Repairs and

Maintenance From A-Z



303-232-3347



Honest – Dependable